All MHH Goalie Club coaches go through a year long internship process before becoming certified to work as private training coaches. To book a lesson or inquire about training opportunities please contact goalies@mountainhighhockey.com.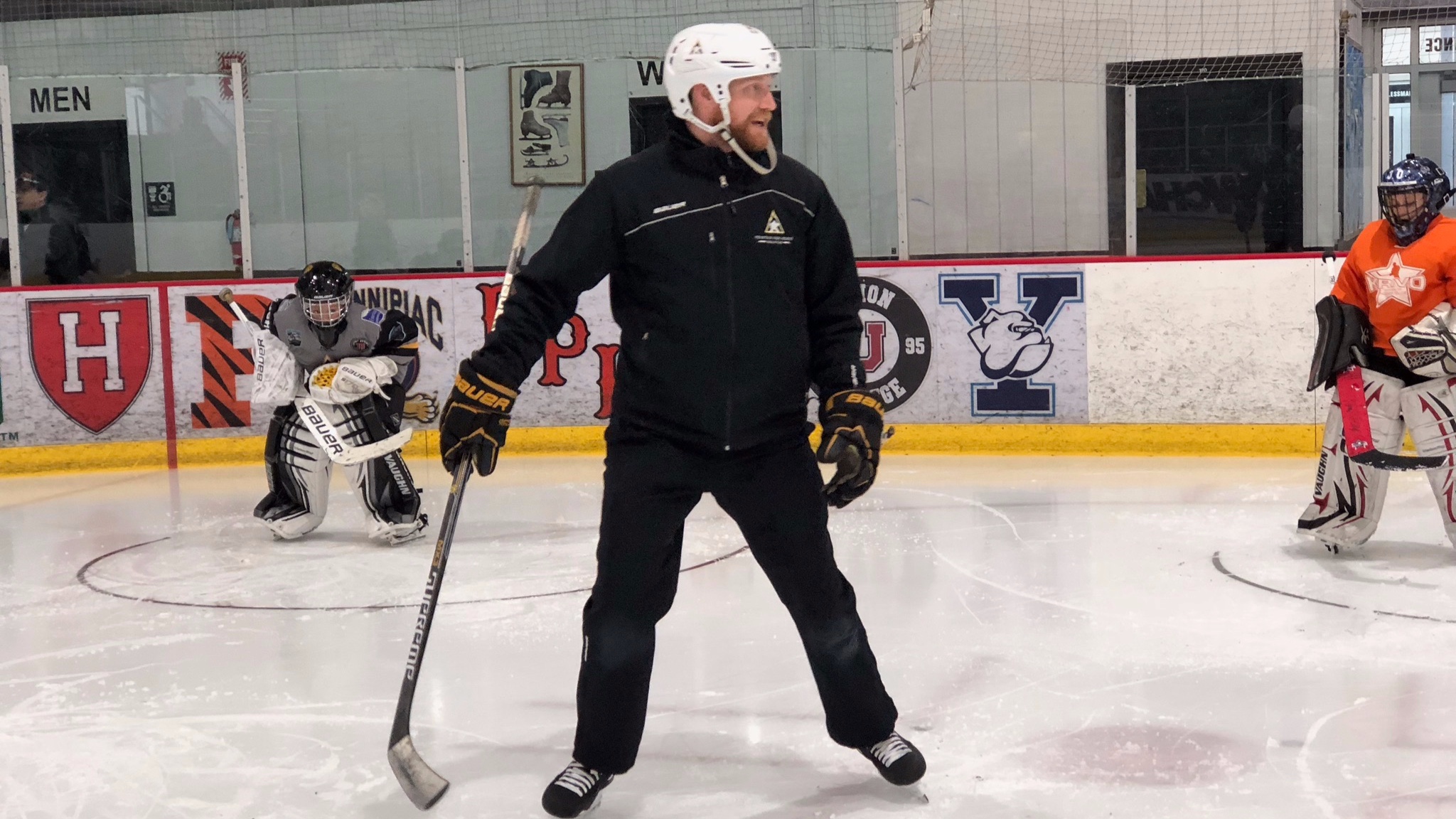 After an 8 year professional career, including stops in the NHL, AHL, ECHL and Europe, Matt Zaba began his coaching career with his alma mater Colorado College Tigers. Coach Zaba has worked directly under the guidance of New York Rangers Goalie Coach Benoit Allaire, Los Angelos Kings Goalie Coach Bill Ranford and Swedish National Team Goalie Coach Stefan Ladhe.
Matt Zaba is currently in his third season as goalie coach for the Tri-City Storm where he has coached back to back USHL Goalies of they Year in his first two seasons.
You can contact Matt at 719-651-3153 or matt@mountainhighhockey.com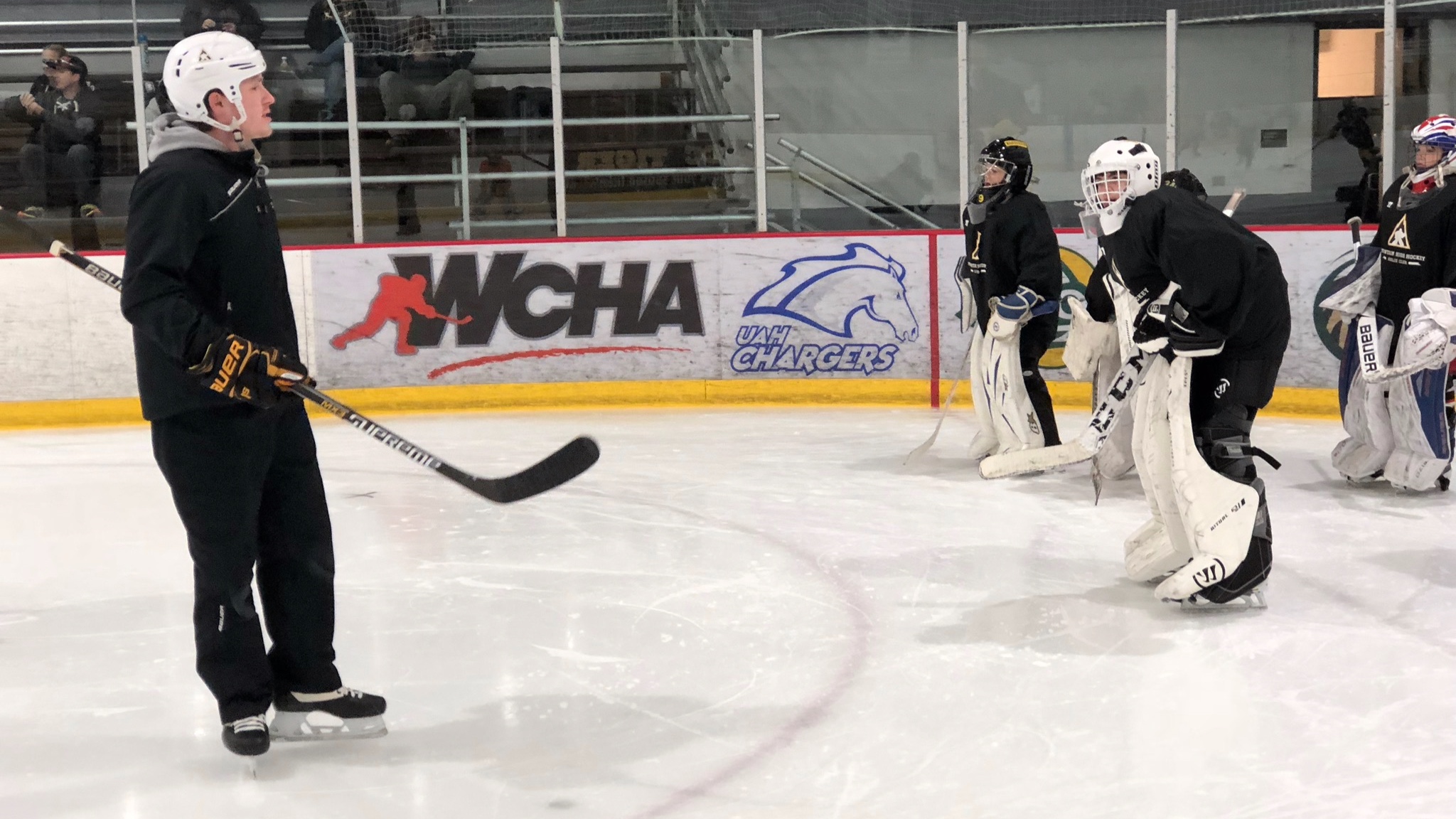 A Colorado Native, Coach Tate Maris grew up playing youth hockey in Colorado before moving on to the University of North Dakota Fighting Hawks. Coach Maris is currently in his 3rd season coaching for the MHH Goalie Club and has over 10 years of goalie coaching experience working as a main instructor with JPL Goaltending and the REA Hockey Academy in Grand Forks North Dakota. Coach Maris has worked directly under the tutelage of Karl Goehring (current Goalie Coach for the Tampa Bay Lightning AHL team Syracuse Crunch).
Coach Maris is currently in his second season, serving as goalie coach for the Colorado College Tigers of the NCHC.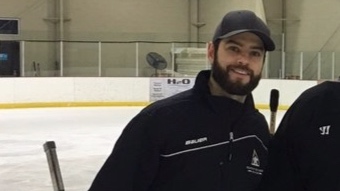 Richard Bachman has been coaching with MHH since it's inception in 2014. Having grown up in Denver, Coach Bachman has had an extensive playing career to date having been named a First team All-American as well as WCHA Player and Rookie of the year during his Freshman season at Colorado College. Currently in his 10th season of pro hockey, Richard has played 43 NHL games to date with the Vancouver Canucks, Edmonton Oilers and Dallas Stars after being drafted in the 4th round by the Dallas Stars in the 2006 NHL Entry Draft.
Richard has been fortunate to work with some of the most renowned goalie coaches in the business including Mike Valley of the Dallas Stars, Andy Moog, Frederic Chabot, Dustin Schwartz of the Edmonton Oilers, and Vancouver Canucks goalie coaches Dan Cloutier and Ian Clark.
Richard is currently playing in the Vancouver Canucks organization.
Brent Seidel Grew up playing youth hockey for the Spokane Americans Association. Then moved on to play Juniors for the Eugene Generals and eventually moved on to play at Eastern Washington University where he had 3 National Tournament appearances, Named to the 2nd all-star team, and earning an MVP honor for Team West in the ACHA All-Star Tournament. He has coached goalies in multiple youth, high school, and junior teams throughout Washington, Oregon, California and Colorado. He has coached in goalie camps such as PacWest Hockey School, Jamie Storrs Goalie School, USA Hockey Development Camps, and many more. Recently, he was the video coach for the Seattle Thunderbirds of the WHL where the team won the Western Hockey League Championship in 2017.
Brent now works for USA Hockey in the coaching education program and is based out of Colorado Springs.
Jake Larson grew up playing youth hockey in Colorado before moving out of state to play Junior A. Jake has extensive knowledge working with youth goalies having served as the goalie coach for the Arapahoe Learn to Play Program, Heritage High School (2014-2017) and working with MHH have for the past two seasons.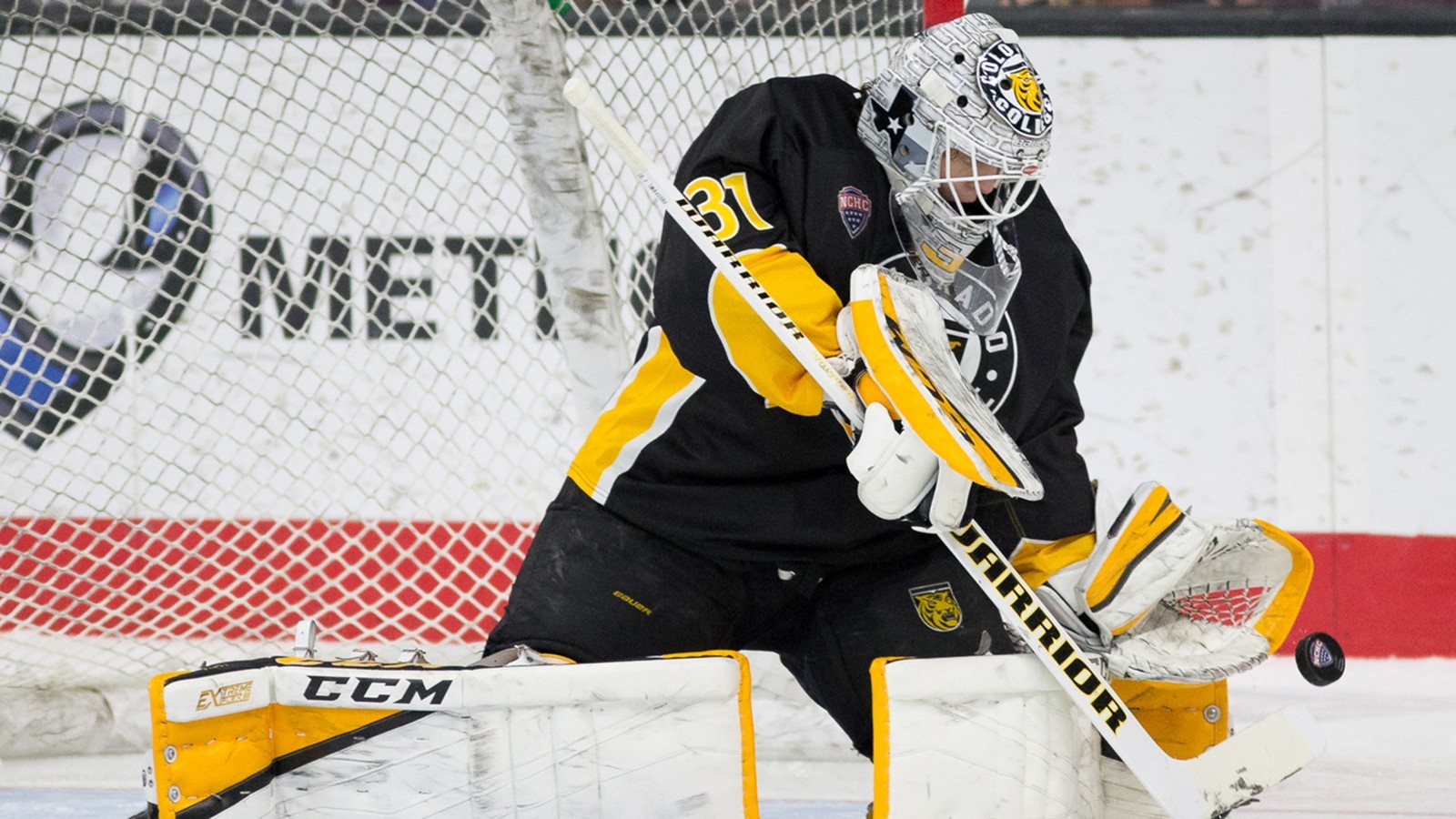 Jacob Nehama joins the MHH Goalie Club staff after graduating from Colorado College where he was coached by Matt Zaba.
Jacob has worked closely with former Dallas Stars goalie coach Mike Valley, US National Development Team goalie coach Tomas Speer as well as current LA Kings goalie development coach Matt Millar.
Coach Champine is a lead goalie instructor with the MHH Goalie Club having been coaching with the club for the past two seasons after graduating from CU Boulder.